Stop the E-PARASITE Act
This post is now at http://honeypot.net/2011/10/27/stop-the-e-parasite-act/
Making DOS USB images on a Mac
This post is now at http://honeypot.net/2011/10/11/making-dos-usb-images-on-a-mac/
Mom: I've been to Florida. Kid: When? Mom: A long time ago. I went on a cruise to the Bahamas. Kid: With Daddy? Mom: No… Kid: Then with who? Dad: Yeah. With who? Mom: Umm… Tim. Kid: Who's Tim? Dad: Yeah. Who's Tim? Mom: He was… Mommy's special friend ten years ago. Dad: Wait, weren't we together then? Mom: deer in the...
This Side of Ultima Thule →
A fascinatingly bleak look at post-Soviet Siberia
Why is checking for App Store updates so slow?
You know how it goes: you open your iPhone, launch the App Store app, wait a few seconds, press the Updates button, then wait for ages while your phone tries to find any updated apps to download. I can't figure out why that process is so ridiculously slow and thought I'd try reproducing the process for myself. I wrote the little Python simulator below. It creates a database of a...
Ari: I know that boy. Gabby: Who is he? Ari: A gross boy from my school. Woman next to Ari: That's my son.
3 tags
Limiting phpBB3 registrations by country
I have a community-oriented bulletin board running on phpBB3. I want to limit its users to local residents - or at least residents of my own country. I have nothing against people living elsewhere; it's just that someone living in Chile probably won't be interested in my little website in a small town in the USA unless they're wanting to post spam to it. Here's how I did...
Why do all iPhone checkbook apps suck?
So, I can't find a single iPhone checkbook app that knows the difference between "cleared" and "reconciled" transactions. In a nutshell: "cleared" is a temporary status that can be easily removed, while "reconciled" is a permanent status that means "this transaction matched an item on my bank statement, it's accounted for, and...
Installing Qtile on Ubuntu 10.10
I decided to try the Qtile tiling window manager after hearing so much about it at PyCon. It's kind of a pain in the neck to install the first time, though, and I thought I'd save everyone else from the mistakes I made along the way. Building Starting with the official installation instructions, here are the modifications I made to that process to get it running: libxcb Skip...
1 tag
Installing Ubuntu the hard way
I usually use Ubuntu on my desktop at work. I decided to try Arch Linux a few days ago, but changed my mind and wanted to go back to Ubuntu. Easy, right? Nope. First, I should mention that my desktop has 3 hard drives and an SSD, and I use LVM to manage all of them. I also wanted to wipe out the root filesystem and replace it with Ubuntu while leaving /home and a couple of other filesystems...
You can't kill collective bargaining.
As long as it's legal for you and a coworker to tell a manager "treat us right or we both quit", collective bargaining is legal. Anyone who tells you otherwise is lying to you for their own reasons. As union leadership provides little legitimate benefit in the real world - they don't manage a company, and they don't do the actual work - they have to invent...
2 tags
Randomness and plausible deniability
I saw a link on embedding a TrueCrypt volume in a playable video file. I was thinking about how important things like this are for dissidents in some of the world's regimes, but also about how useless this particular example would be in the real world. Any minimally-competent police state could easily detect that you'd tried to hide data and could decrypt it with rubber hose...
Feeling older by the minute
Jake: How did they advertise toys when you were a kid, Dad?
Me: Same way they do now: TV commercials.
Jake: Oh. Did they have TV when you were born?
1 tag
I realized why I'm sometimes so slow to move actions out of my GTD system's inbox: I don't trust myself not to lose track of them. My New Year's resolutions, then: Review diligently and fanatically. I'm already getting better about this thanks to a repeating weekly reminder action, but still have plenty of room for improvement. Stop depending on OmniFocus's...
Why do coffeeshops provide electricity?
We've all seen coffee shops and cafes that are overrun with people using the tables are their own personal offices. You know what it's like: a four-seat table is taken by one person with a laptop and a printer, and no coffee or other purchased food is visible. This is almost always because the store provides free wireless Internet access and people are abusing it by camping for hours...
That's my boy!
Jake's Little League team played in the semi-final game of their tournament last night. They were down 1-2 in the final inning and at bat with two outs and bases loaded. I looked to the dugout to see Jake marching toward home plate, bat in hand and eyes wide. Two balls and two strikes, then he connected - and hard. The boy at second base almost caught it, but dropped the ball as Jake...
Geico stole from me
In January, a Geico customer ran into my car. I was slightly injured and missed a couple of days of work, and spent a lot of time in a doctor's office. My car was in much worse condition, but a good local body shop got it back on the road. About a month ago, the Geico adjuster assigned to my claim called to offer me a small settlement in exchange for agreeing to close the record on this...
Fox News hates libraries →
I'd rather spend $100 toward educating a child into a better life than $100,000 toward incarcerating them as an adult.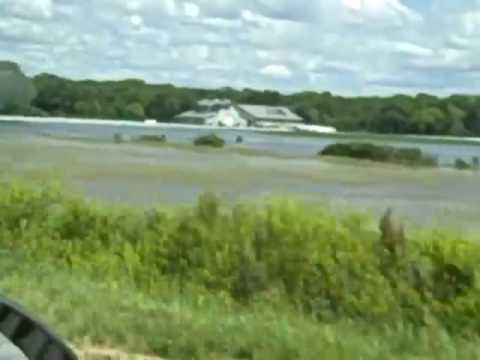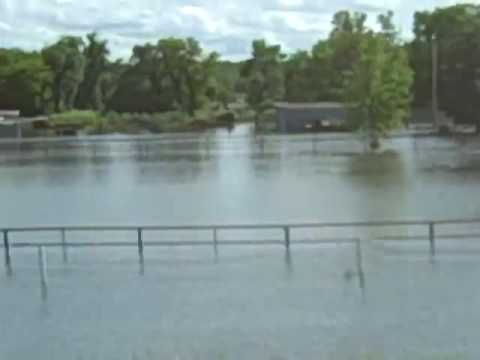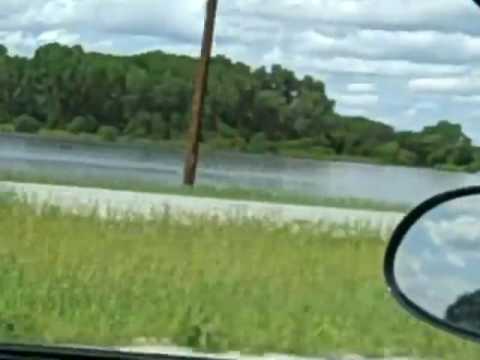 Hello, world.